How Important is Mobile App Engagement?
With the massive growth in mobile app usage it has become all important for mobile apps to engage users. Success of an app is decided by engagement and number of downloads. Growing number of active users and increase in session (spent in overall app usage) along with user loyalty and retention rate determine the success of an app. Engagement also includes user ratings and reviews. Being successful in the mobile app business requires you to satisfy your users and identify the real value of your customers. A mere increase in the number of downloads is not held important in the present times. With numerous apps being available in the marketplace mobile users often download apps that they hardly need or use. So the brand is important. It is important for app developers to know whether their clients are fully engaged (attracted to constantly use) with the app and the brand. App developers need to monitor some key factors (to get an overview of their app's engagement rate and overall success) like number of active users, total time spent on the app and number of sessions spent on the app. Keeping track of these factors help an app development company to distinguish the level of actual engagement.
What is App Engagement?
Engagement is the number of active users in your app. Considerable number of users returning to your app within 3 months (since its launch) can surely be regarded as a ground breaking achievement. Identifying the time and minutes of use is a key factor helping you to decide whether to make changes in your marketing strategies, user experience or other features.
Keep track of the percentage of returning users in the initial period. Compare this with the following months and you will get your user retention rate. Downloads are important but time spent on apps is more important in the present times. If your app takes longer time to use then you might require changes to improve user experience and engagement.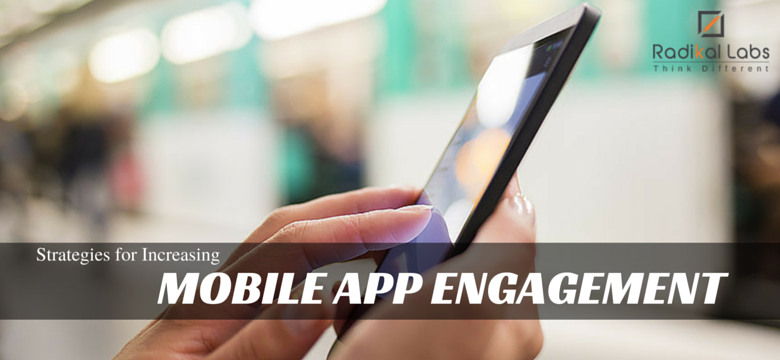 User engagement depends greatly on the type of app.  Taxi booking apps will have shorter periods of time spent on the app but there would most likely be see more sessions (if it has successfully attracted users' interest levels). This will indicate that people are falling back heavily on the app's services.
Another distinguishing character of app engagement can be found in content driven news apps. Publishers of similar apps are on the lookout for more sessions as well as more users spending longer periods of time.
Create an App that you will love to use
You must love what you do. Believe in this motto while developing and publishing a mobile app. When you do you have an edge over your competitors. If you love your own app you can rest assured that your users (at least a small percentage) will also love using it.
Give your app the most stunning UI and UX features and let the users fall in love with your app.
Companies giving importance to audience engagement reflect on growth and improvement. The maddening race in the present times has led business houses to put persistent efforts into branding and market positioning. It has become necessary to engage oneself in latest technological pursuits to present one's business in a bigger and better manner. There are various techniques in regard to mobile apps and customer engagement:
Social Media Promotions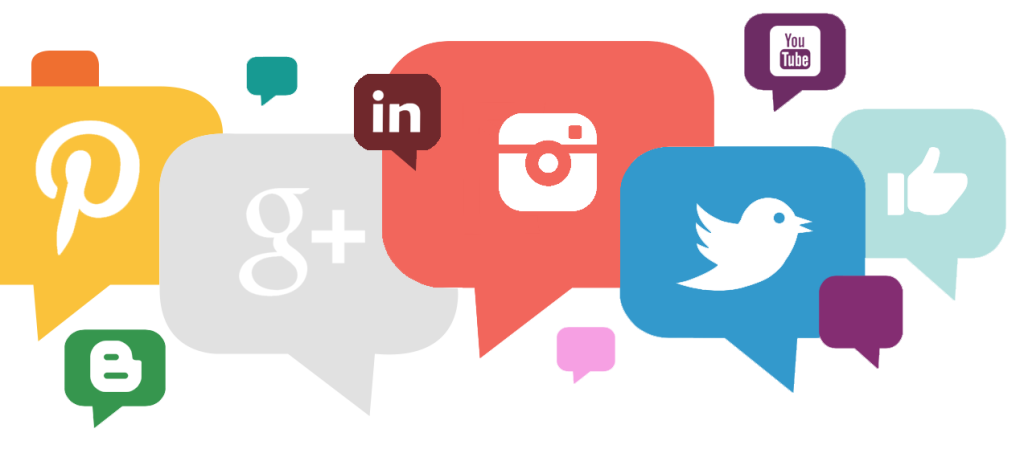 Social media has gained importance over the years and turned into a powerful means of marketing, branding and promotion. With several micro blogging websites and social media communication platforms in the run people have become busier, chattier and great networkers.
Users of all age groups stay hooked on to their profiles and social media accesses. This (social media activity) has been utilized by numerous businesses to gain momentum. Mobile app development companies are not falling short of promoting their products with the help of short videos, teasers and other forms of social media advertisements. If you want to keep your user engaged to your app then you must use social media ads. Social media ads placed across Facebook, LinkedIn, Google+, Twitter and other platforms can be of great help in holding up user engagement. Today's users usually remain addicted to using the social media websites. Spreading the word about your app features and functionalities can heighten your app's presence on the internet.
In order to take part in advertising and promotional campaign on Facebook, Twitter or Instagram you need to register yourself before setting up your advertisement work. Social media ads support deep linking which is effective in boosting your app's presence on the internet. Your app gains a worldwide user base because users click on your ad and get redirected to your apps download zone (the play store and the app store).
Related Blog: 5 Simple Ways to Retain App Users And Increase Mobile App Engagement
Identify the Shift in App Marketplace
A major shift has taken place in the world of mobile apps. Most of the apps published today (whether on Apple's app store on Google's play store) are ad-supported or free versions that come with future updates (containing ads). Developers do not only stick to selling but take part in various other app monetization processes.  Developers have started focusing on monetizing app engagement.
This is a tremendous shift as previously app developers were solely inclined towards developing great apps but with time consumer preferences have seeped in and considering user experiences have become integral part of app development.
A Harris Interactive study carried out in 2010, found that 95% of the entire U.S. adult population having Smartphone devices preferred free apps. This was a trend also found with affluent users.  96% of individuals in the earning bracket of $75 thousand plus were found to prefer free apps.
Ads in apps increasingly give rise to user-engagement metrics. Developers can measure app engagement in numerous ways such as – user sessions spent on apps, regularity in which users update their apps and number of times an app gets referred to the user's friend. Each of these actions has direct impact on monetization efforts and mobile app revenue statistics. A developer can assess these metrics and survey figures (based on user engagement) before deciding whether to continue a free version of their app or to choose a paid one. User engagement is a reflection of the market trend and the app marketplace is a volatile zone where decisions need to be made instantly to gain maximum.
Push Notifications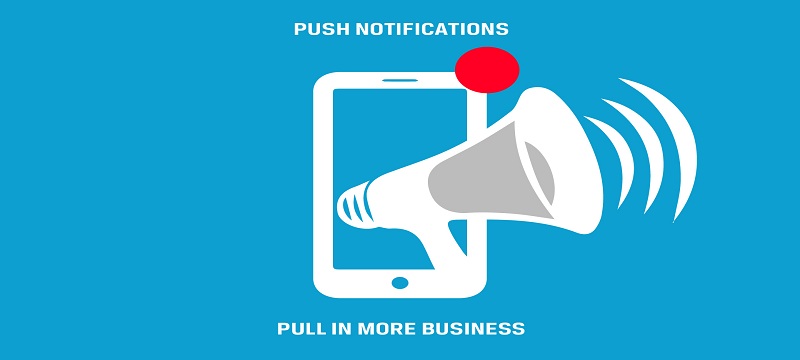 An app requires pre-paunch and post launch promotions. Push notifications promote apps before their release in the market. You must be ready with your users much before you present your app in the market. Making people aware of your app is important to gain a stronghold in the marketplace. Push notification sent to users is meant to gain user retention and build a sense of curiosity. Users must remain hooked which is important since mobile users are impatient and believe in fast action and attention. Your app's details must be finely placed in the minds of the users. This will help you to get impressive number of downloads when your app is launched.
Promotional Campaigns for User Re-Engagement
As an app publisher you will be constantly worried about gaining or losing your users. Your fears are quite natural and they will continue to hog you even if your users have downloaded your app. You need to perform a comprehensive mobile app engagement campaign. Re-Engagement Campaign is an integral part of app promotion. It is an effective means to regain user interest in your app. Re-engaging him/her will let him stay on your app for a longer span of time.
The mobile market asks for persistent user re-engagement efforts in order to make huge profits and bring in huge ROI (Return-On-Investment). CTR (Click through Rates) is also a valid means of re-engagement.
Agencies working in app development for several years gain huge practical knowledge. Outsourced agencies like us boast of app developers who are highly skilled and work on varied range of app development projects. We have dedicated Android and iOS Developers who are highly specialized in handling all kinds of projects that demand extreme client satisfaction.
Gamification Approach for Promotion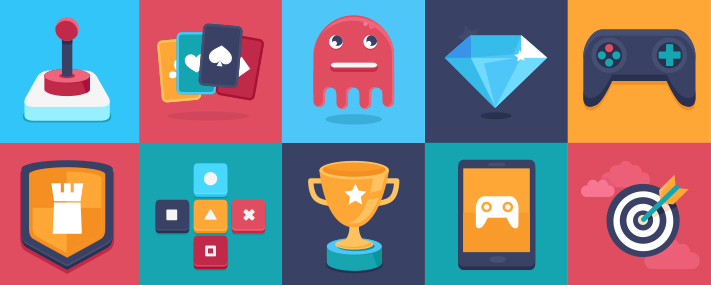 Promotion is the only way to gain people's attention towards your app. The more buzz around an app is created the more downloads it receives. It is comparatively easier to generate more downloads for your app than keeping your user hooked onto your app. The general trend is such that people download an app but if they fail to find it interesting enough they uninstall the app without further consideration.
Gamification and promotion trend is an interesting way to grab your user's attention. Gamers will always love to play games that have amazing graphics and sound support. General users also find high level of interest in apps that are loaded with stunning graphics and excellent visual navigation features. When your users feel better by getting awards or winning game levels your app gets returning visitors. Promotion increases the scope of an app and makes its presence felt strongly. This is useful in gaining engaged customers.
Building a good quality product is not sufficient anymore. It is important for businesses to focus on optimization, promotion and viral marketing techniques for mobile app engagement. Mobile app developers around the world are working on growth hacking methods to make their app existence longer. Adopting market relevant app features will help you retain your users. Setting real business goals is the key to success.