Common Reasons Why Apps Fail and How to Succeed
There are a lot of mobile apps in the AppStore and google play store, but there are still more that didn't be successful. Here are a few reasons why apps fail: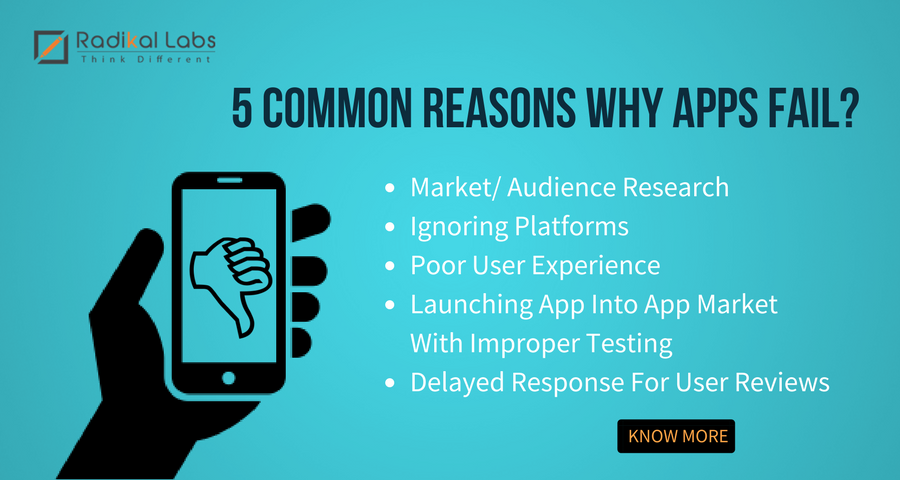 If you are looking to build your own mobile app for your business, then feel free to contact us. We'll be happy to help you for the project's cost estimation, development time and more.
Take a look to our portfolio to get an Idea – http://www.radikal-labs.com/portfolio